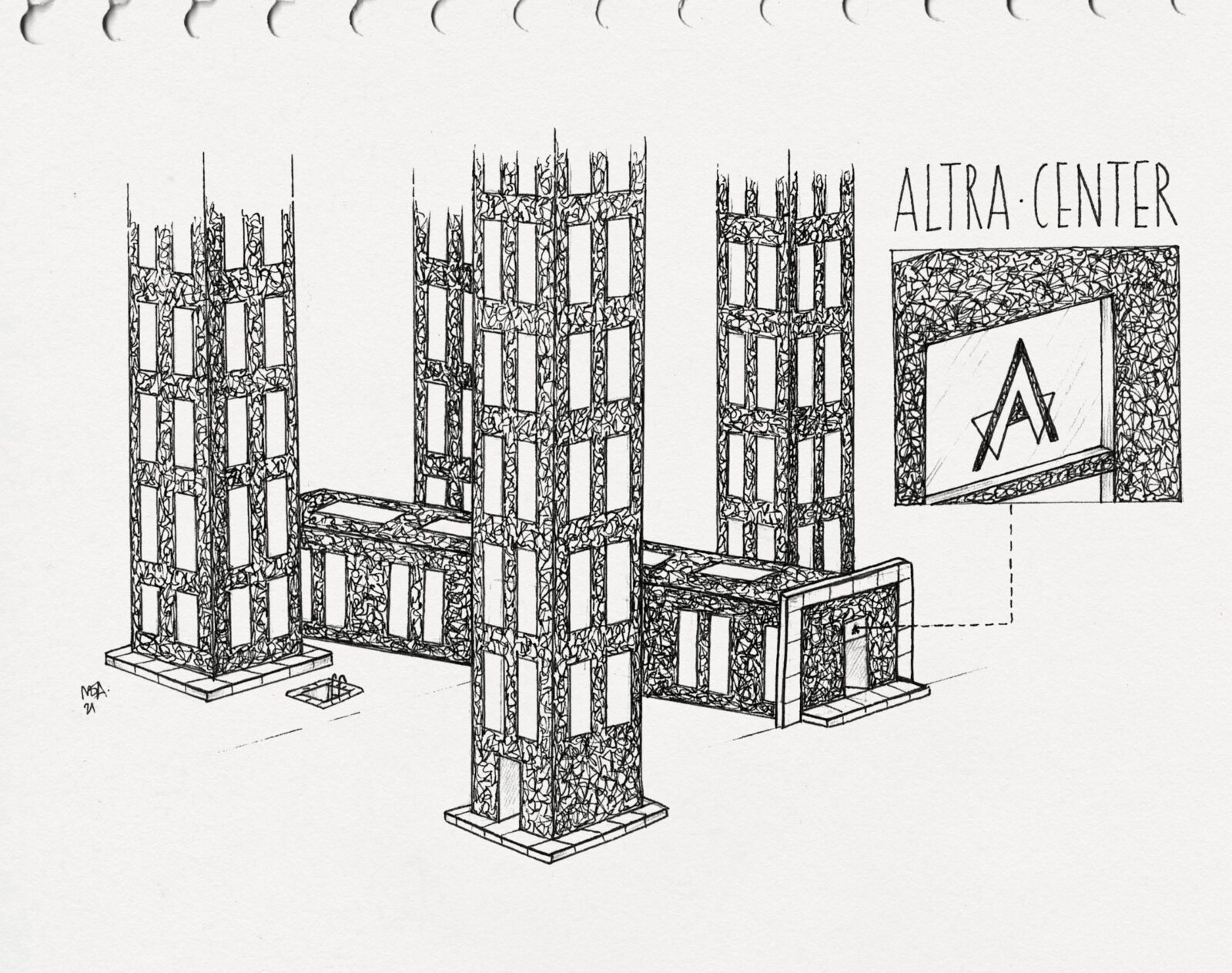 Hey D,
Euhm…yes, I did intend to finally start my exploration of the Realm of Metus Magis, by venturing into the manholes, but once again I got distracted… 
Not so long ago I visited the NAHYMU, remember? While I was walking around the Kin Kin-room, checking the pictures at display there, I found a depiction of a building that  -in comparison with the rest of the City's architecture-  looks a bit 'off', titled; 'The Altra Center'
I recalled Elly and Daemon loosely dropping this 'altra center' in conversation… but I never further inquired…apparently, it did not peak my interest…back then…
So naturally, I immediately noted the location mentioned in the accompanying text, left the NAHYMU, and soon found myself standing in front of this structure that looks like a fallen tree in the midst of the high-rise-City-forrest…
Next time I see Elly or Daemon, I'll make sure to drop it in conversation myself!
Cheerio!