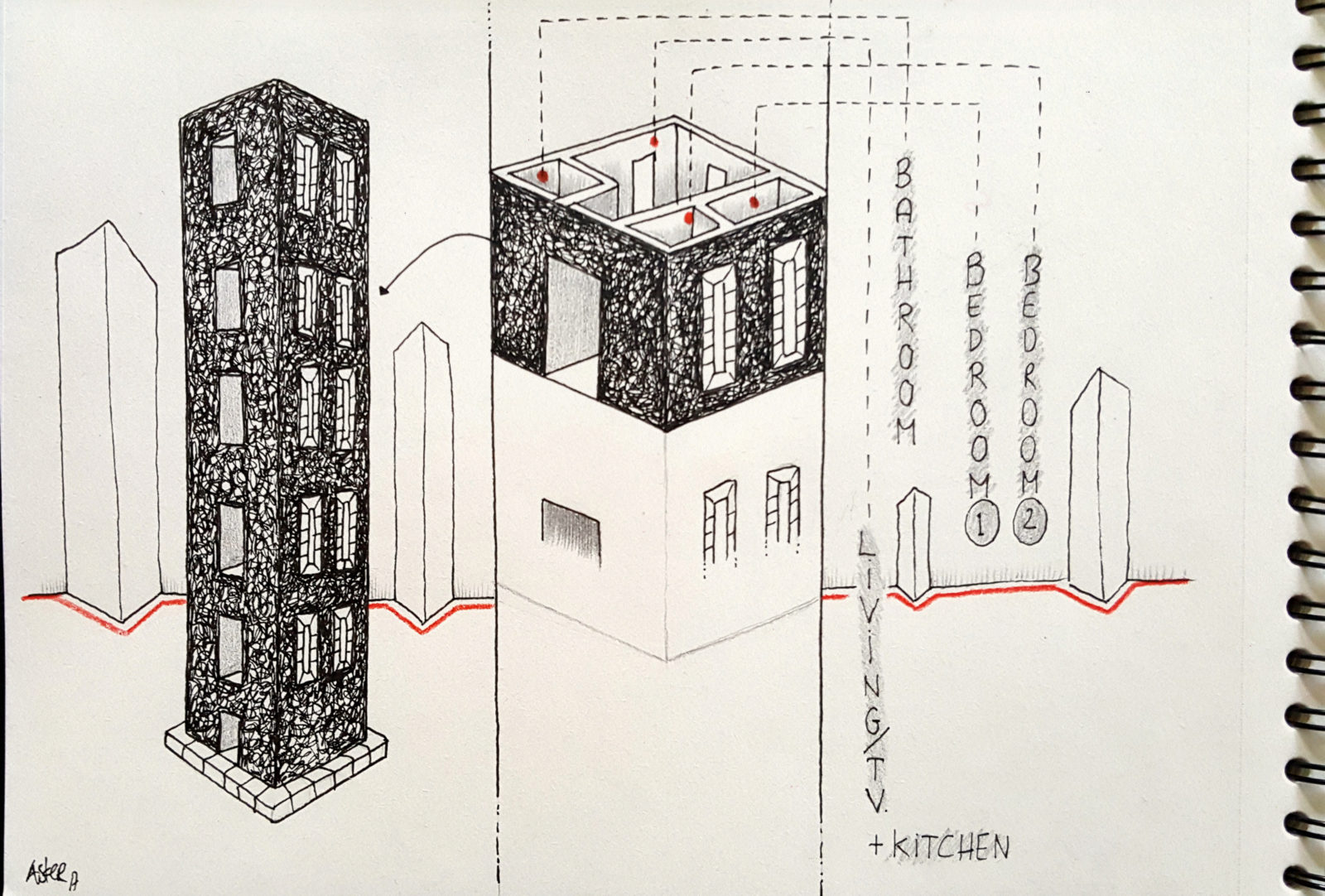 Hey D,
Remember, I told you about that city called Dismania that I "stumbled" into, like a decade ago…that winter?
Back then, when I desperately tried to force my way out, I couldn't leave…when I tried to participate, I couldn't fit in! I got stuck… Inexplicably, a given day, I got out. But I couldn't find my way back…
It is now summer, ten years later, but it feels like spring…and I've been going trough my old sketchbooks which led me to a less complicated way back! I figured out; the least resisting way is the best way to rediscover…to go with the flow…
You suggested to maybe start documenting it a bit more if I ever got here again, hence…call me a resident now! I'm renting, haha……as an observer this time. So…observe it I will!
The rental is kinda small, but I couldn't find bigger lodging…for now. Nonetheless, it feels like a good place to start wandering about town…and…it was the only place available, ha.
(I tried to take pictures with my phone but for some reason they all turn out completely useless! So I made you a sketch! I couldn't find a map, so I can't tell you exactly where I'm located, right now…)
x
A.